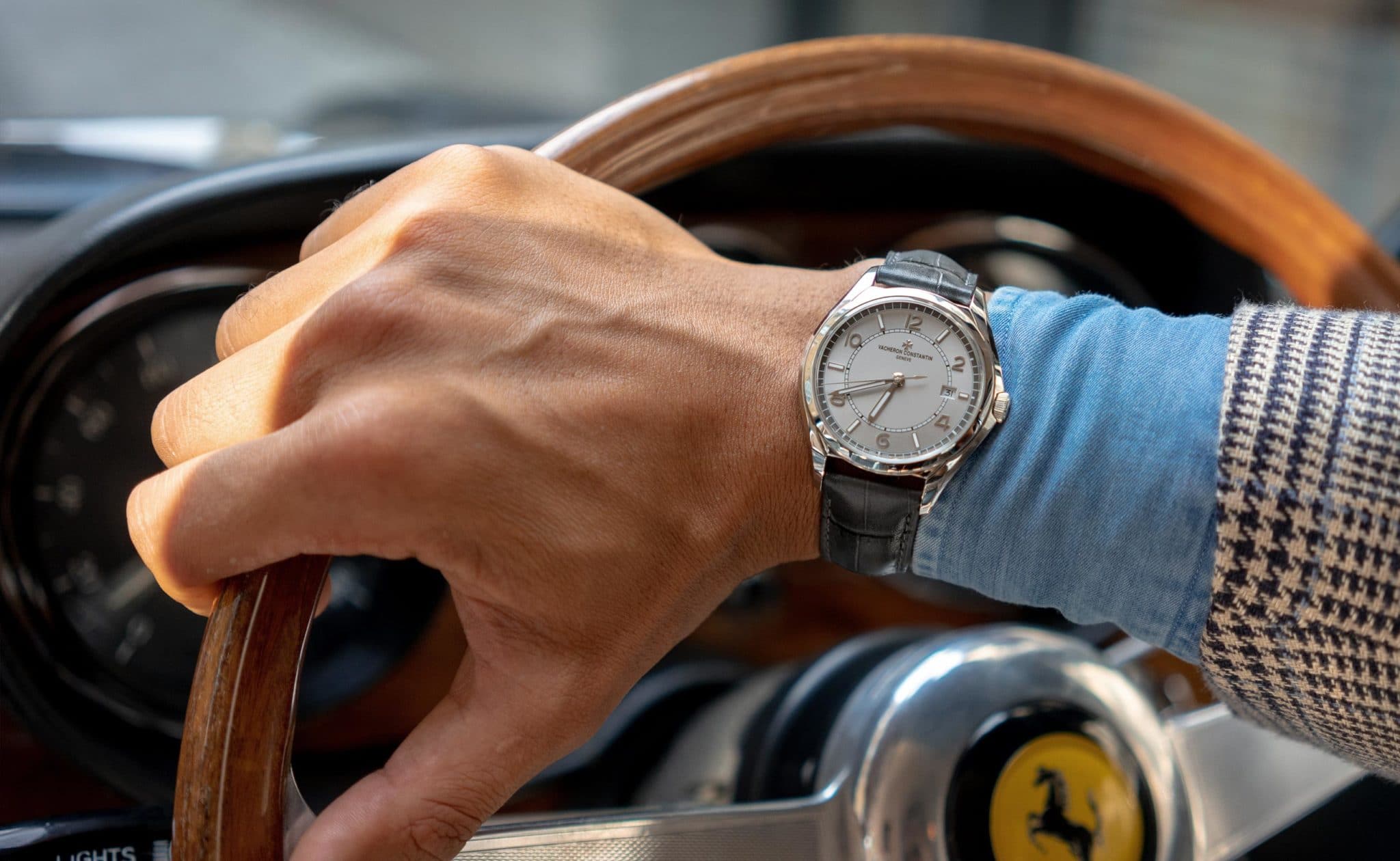 WHY LUXURY BRANDS NEED INFLUENCER MARKETING
Influencer marketing is one of the most talked-about practices in marketing agencies around the world – and for good reason. It provides an unprecedented degree of access to a whole new generation of online consumers and is purely digital in nature. Although it does utilise some traditional marketing techniques, like the idea of celebrity endorsement, it takes them to a new and unique level that is much more accessible to consumers. 
How Influencer Marketing Works (Even For Luxury)
Influencer marketing is about partnerships between brand and influencer that leverage this celebrity-endorsement angle. Unlike traditional celebrities, though, many social media influencers are not celebrities outside of their specific online niche and live otherwise normal lives, making them much more relatable to average consumers. Importantly, this also creates a sense that their success and influence are much more attainable.
Influencers can become successful in any niche, so long as they have a large, active audience. The beauty of this relationship with their followers is that it's built on trust and connection. In the case of most celebrities, the very celebrity status that makes them household names can also give them a looming presence that the average person will never truly connect with. However, an influencer with a rather ordinary and relatable background can form a friendship-like bond with their audience that has vast potential for marketing. 
For many luxury brands, it may seem as though influencer campaigns won't quite translate for them. The traditional, tried and tested approach for luxury brands has been to rely on the exclusivity of their products, a strong brand voice and identity, and the command of a higher price for their products or services. However, when luxury brands do wish to branch out into the world of influencer marketing, there are still ways in which they can strike the right tone and stay elevated within their demographic – particularly with the assistance of a specialist luxury marketing agency. 
Given the success of influencer marketing in recent years, it is becoming a necessary aspect of marketing campaigns for upscale and luxury brands. Whether it's gifted items, trips abroad, events, or full brand collaborations, more and more high-end brands are leveraging influencer marketing to move the needle for their customers. 
But just why do luxury brands need influencer marketing? We've laid everything you need to know out below, plus how luxury brands can make it work for them.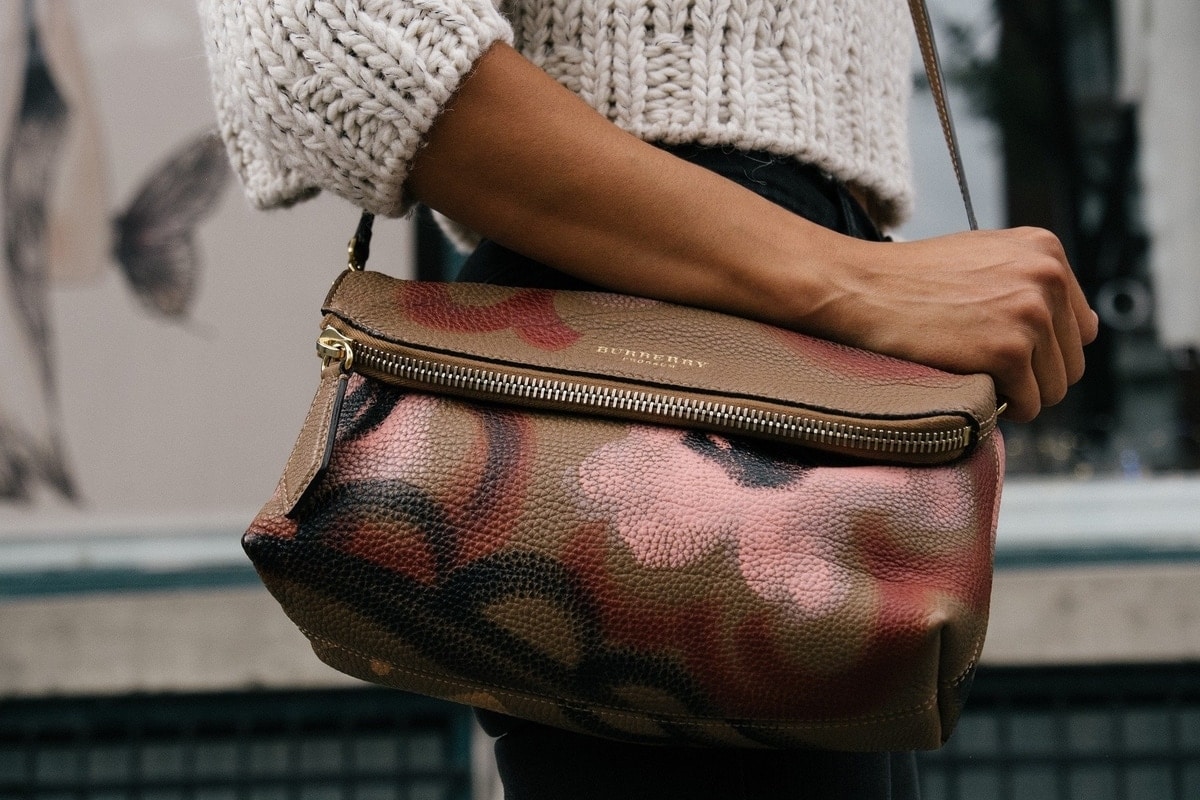 Engaged Audiences: Influencers vs. Celebrities
Working with established celebrity influencers can extend a brand's reach and the demographics being engaged. Partnering with a well-chosen influencer who has a good follower count and a high engagement rate can maintain that air of exclusivity and luxury to their target demographic while casting a wide net in terms of targeting. 
Luxury goods are already aspirational, but working with influencers allows their audience to see products and services as attainable as well as aspirational. This is due to the nature of their relationship with the influencer. Unlike celebrities, many influencers cultivate a more two-way, friendship-like relationship with their audience – a unique dynamic that can produce fantastic marketing results. 
In addition to this, influencer marketing can help a brand stay relevant in the eyes of their consumers, thanks to up-to-date and modern partnerships such as those attained through influencer campaigns. 
Luxury Influencer Campaigns Can Yield Great Results
When implemented correctly, influencer marketing can work for luxury brands, even more so than traditional marketing methods. Luxury items are always seen in an aspirational sense. For many demographics, they're viewed as items that the customer can only dream of owning – and many do. However, they can't dream of something they haven't seen, so for a viewer to feel this way, they must first be exposed to the product. Working with well-known influencers can do this, and can enable brands to branch out in order to reach more potential customers. 
First, Find The Right Luxury Influencers
Choosing a partner and striking the right tone are serious considerations. Brands will have to ensure that they're working with the right influencers that can fit not only their target audience, but their voice, and who can uphold their brand values and identity.
An influencer campaign is an extension of your brand, so ensuring that you're choosing the right influencers for your campaign is important. When looking for your new partners, ensure that their audience overlaps with your brand's target customers. If the demographics line up, then that's a promising start. 
Secondly, ask yourself if the influencer's style and aesthetic suit the brand. Does the content they produce align with the content produced by your marketing and PR teams? If so, this is a good indicator that they will work well within a partnership and create content that everyone involved is happy with – including their audience, who are familiar with that tone and will sense any change in it.
Thirdly, take a look at their previous brand collaborations. Do they have a proven track record with brands in a similar niche to yours? Is the content they have produced up to your standards? These are great questions to ask yourself and your team when formulating an influencer marketing strategy, as it can sway your decision on whether to reach out to the influencer or their agent going forward. 
Lastly, what platform are they most active on? Instagram and YouTube are popular choices for collaborating with influencers, but you can reach other, potentially more engaged audiences on other platforms like TikTok if you employ influencers with a strong presence on those platforms.
At the moment, many luxury brands are working with mid-tier influencers (those with 10k-100k followers). This is great for reaching niche audiences and can be a sure win if the budget for an influencer campaign isn't particularly high. Mid-tier influencers have a large reach despite their status, and as an added bonus, many are on track to break into macro-influencer status in the influencer world, giving you better value for money in perpetuity should their popularity really take off.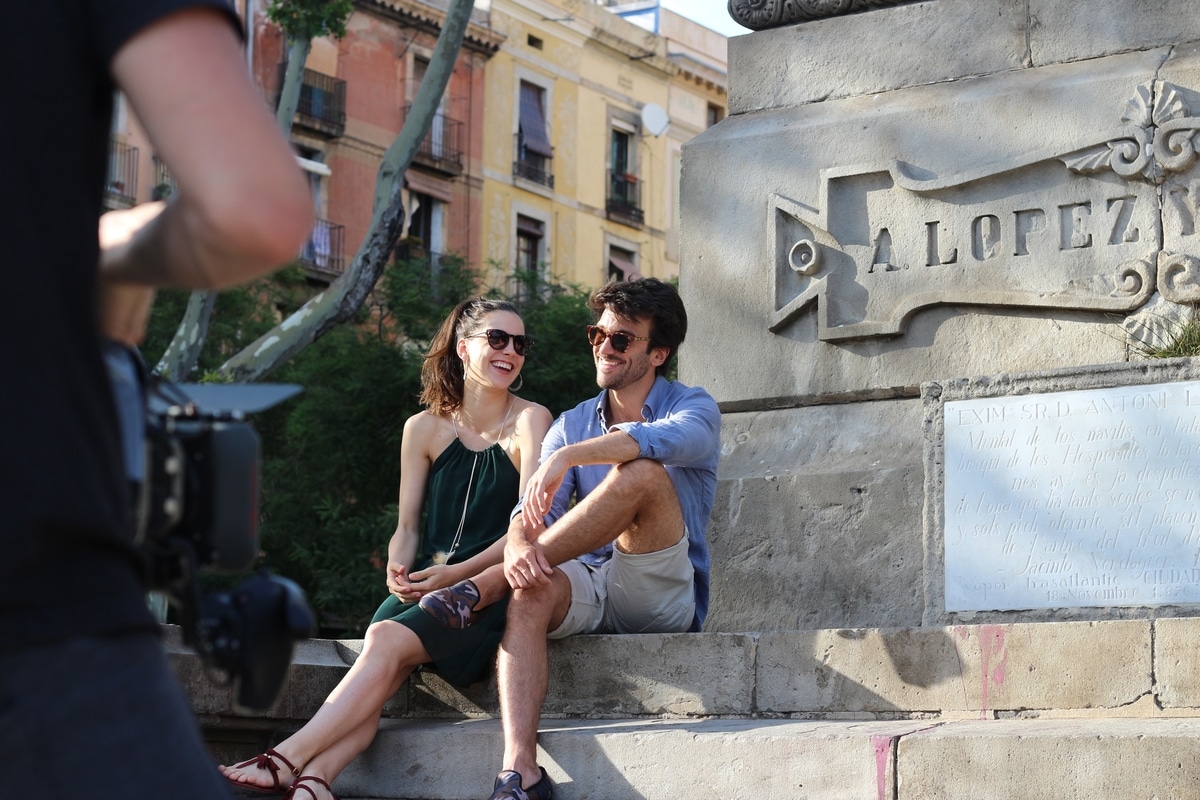 You've Found Your Influencers – Now to Engage Them
Although every campaign should be unique to the brand it represents, there is a method to getting the right results.
Whether your campaign uses certain hashtags, sponsored posts or an influencer event, giving the influencer some creative input is an essential ingredient to success. Remember, it's a partnership, so both partners play an equally important role. Their audiences are engaged with the influencer and may have been following them for a long time, and they'll be able to pick up changes in tone or forced messaging from the influencer.
Allowing the influencer to have creative control over the content they produce will have a bigger effect on their audience. If brands dictate the creative process, it can stunt the growth of a campaign entirely and may even cause the influencer to lose followers.
Influencers know their audience the most, so trust them. Be open to discussion on content creation, and allow them to decide which message is right for their own aesthetic as well as yours. Creating a campaign that is one-sided is a sure-fire way to hinder success. 
As an example, we can look at makeup and fashion mega-influencer Jeffree Star. He has worked on highly-publicised campaigns with brands such as Chanel, Gucci and Dior. He attends fashion weeks by invite and is gifted personalised items from luxury brands almost constantly. The YouTuber, who in 2018 started discussing Gucci openly in his videos, was gifted a personalised pink luggage set, which he in turn featured in his next video. The brand continued their relationship with Jeffree, gifting him concert tickets to see Elton John, and offering him items that he could give away through a competition on his channel. This relationship gained upwards of $3 million for Gucci and earned Jeffree a top spot on their influencer list that year. 
Another example is our very own. For Jimmy Choo, we hosted a luxury influencer event and invited some of the top luxury and fashion influencers to host: Blake Scott and Louis-Nicolas Darbon. With creative freedom to direct the course of the event, the two influencers acted almost as local guides, using their on-the-ground knowledge and experience to ensure the event was a success. The event garnered a reach of 1.5 million people. 
Using Influencer Marketing As Part Of A Wider Marketing Strategy
Although influencer marketing campaigns can be used alone, they also work well when integrated into a wider marketing strategy; as one prong of a multi-channel campaign. It can also help the influencer's "buzz" by creating a sort of feedback loop – the influencer and other marketing channels create interest in the product, which sends people to the influencer to find out more, which creates a bigger buzz.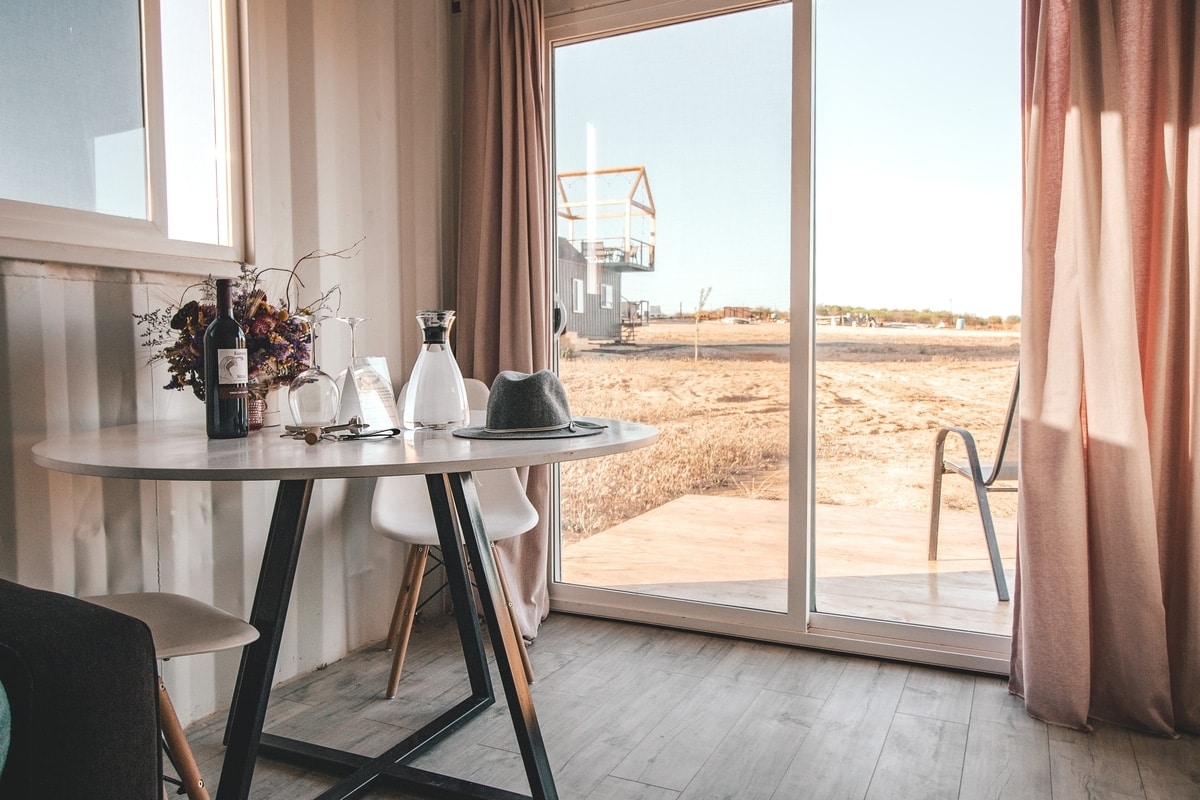 How Luxury Brands Can Approach An Influencer Marketing Strategy
Step 1: Review Your Audience
As with any influencer marketing campaign, a brand's target audience should be the starting point. It needs to be as specific as possible and must highlight your ideal demographic: what they like, dislike and what content they consume. Is there an audience that you haven't tapped into yet? Can a potential influencer offer you access to that untapped audience? These are great questions to ask yourself or your team when reviewing your ideal audience for your influencer marketing strategy. Checking Google Analytics or consulting a customer database can also help you understand who exactly your audience currently is, and reference this while researching the audiences your potential influencers have cultivated. 
Step 2: Create a Shortlist
Once you have an audience defined, you can move on to identifying potential influencers you can work with, and organise them into a shortlist. Take a look at the accounts and websites that target your demographic the most. Which draws their attention? Does it align with your brands' own content on the same social media platform? If so, they could be an ideal match for a brand collaboration going forward. 
Step 3: Do Your Research
If you have a shortlist narrowed down, then it's time to play detective. Taking a look into past collaborations can help with deciding whether the influencer is best suited to your brand. Who have they aligned themselves with? Other luxury brands? Or brands you'd rather not be associated with? It's also a great idea to check out the content they have created for past brand collaborations. Is the production value high enough for your needs? Would similar content suit and match your brand identity and tone of voice? If so, they're worth reaching out to.
Research all influencers fairly, and try not to get swept away by accounts with a bigger following. Sometimes, a higher following will not guarantee you better results. Check an influencer's engagement rate – you may be surprised at the smaller accounts you've shortlisted.  
Something else to note when researching an influencer is their views and opinions online. Does the influencer's value set also align with your brand? Unfortunately, not everything can stay in the past, and many influencers have proven to be prone to scandal. It's best to find any discrepancies with your brand values before moving forward with your campaign, as reputational damage can trickle through your past relationships and can hurt your brand image down the line. 
Step 4: Create an on-going relationship
Depending on the influencer you intend to work with, you will either reach out directly or through a third party (such as an influencer marketing agency). It's important that you create and cultivate a relationship with the influencer you're reaching out to, and discuss key points with them. Ask them for their ideas on how you can work together and be open to their creative ideas. They know their audience better than anyone, so gaining their opinion and opening up a discussion can be a great step in securing a collaboration and guaranteeing a great return on your advertising investment.
Good luck with your influencer campaigns, and as always, if you need professional help, feel free to reach out to us here at Sociably.