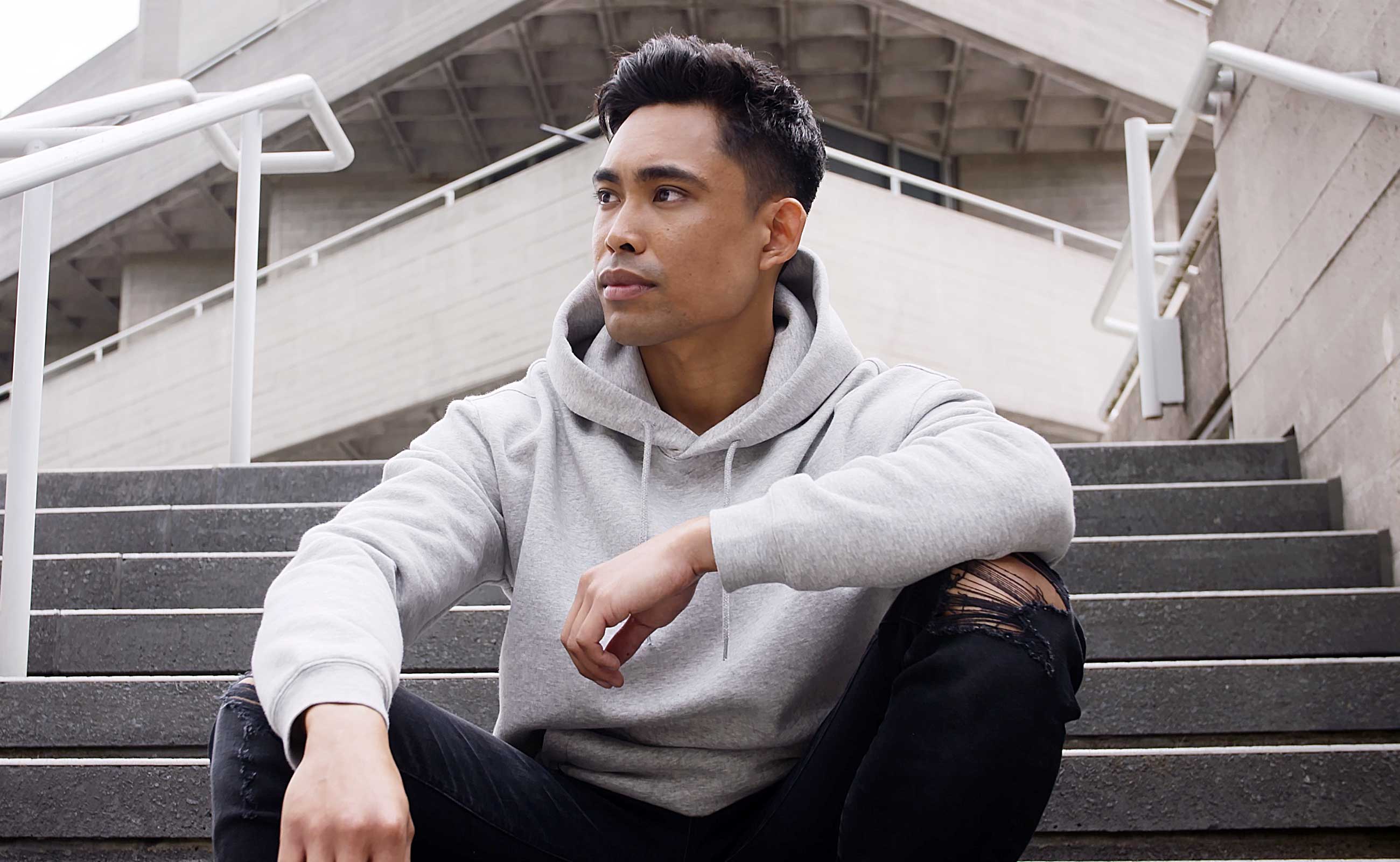 SOCIAL MEDIA & INFLUENCER TRENDS | NOVEMBER 2020
1. Instagram makes its Guides feature available to all users, and expands to include Products, Places and Posts
Instagram Guides was first launched back in May 2020 as "a way to more easily discover recommendations, tips and other content from [users'] favorite creators, public figures, organizations and publishers." Initially, the new feature was focused solely around wellness and mental well-being, in an effort to provide support during the pandemic. It offered a curated series of tips and advice from a selection of influential creators that users could explore and follow.
Fast-forward to November and Instagram have now announced that Guides will be opened up to all users of the platform. Guides will be available on profiles, and will be shareable across Stories and in DMs. The feature is being expanded to also include Products, Places and Posts.
What does this latest feature update mean for brands and influencers?
As always, apps are always searching for ways to make their users spend more time in-app. More attention is more attractive for advertisers, which ultimately means more profit for apps. Unlike Instagram's usual photo and video format, Instagram Guides are more comparable to blog posts, with images, videos and galleries being accompanied by text. Now with the added ability to include Products, Places and Posts, users will be able to find everything they need in terms of education and inspiration, right there within Instagram.
The new Guides update is a powerful tool for Instagram influencers and creators, who will be able to share their content in even more creative ways. Creators hold all the power when it comes to pushing new trends and content out to their audiences, and Guides will enable them to do that even more successfully.

2. Instagram expands its search feature to include keywords
We're not sure about you, but we've always found the inability to search by keyword a frustrating blocker in Instagram's ease of use. Previously, users could search only by hashtag, name, username and location, making it tough for brands and marketing agencies (and users) to find what was trending. Instead of browsing by topic and allowing the app to offer up inspiration, users would have to know which hashtags they want to search by, to the letter, in order to find content that they liked. But now, that's all changed.
We're really excited to see the search feature updated to now include keywords. Users will now be able to use keywords to surface content relevant to their interests. Again, this should keep users spending more time in the app as a wider selection of content is delivered to them with more ease.
Although it's a promising development in Instagram's usability, it seems the search function is slightly limited, at least for now. According to The Verge, an Instagram spokesperson has said that only certain terms will be searchable. "The search is limited to general interest topics and keywords that are within Instagram's community guidelines." 
The keyword search function will likely be rolled out slowly, so if it's not available on your app yet, keep checking back over the coming days and weeks.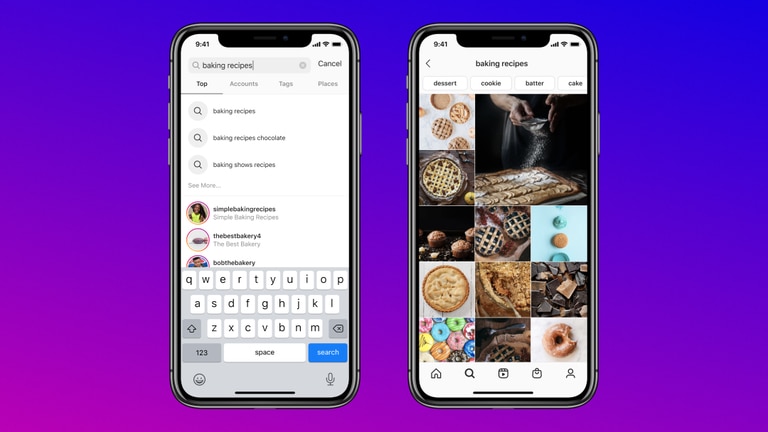 3. The happy face mask emoji
There are certainly two schools of use when it comes to emojis. Depending on your brand and positioning, emojis may seriously enhance or crush your aesthetic, so we always advise you use them wisely. But regardless of how you choose to use (or avoid) emojis, it's certainly been interesting to follow their updates throughout the course of this year.
Although the mask-wearing emoji has been around for years (Apple's was released in 2008), Samsung updated its version back in March this year with a new, happier face.
😷 Face with Medical Mask was added to Samsung phones in 2013, and looked like (L) at the time and now looks like (R) https://t.co/ghcTD4GLNX pic.twitter.com/pRuZktZM6Z

— Emojipedia (@Emojipedia) March 16, 2020
Apple have now updated theirs too, from slightly anguished-looking to arguably much perkier.
#Apple releases new happy, masked emoji! Because strapping a mask on shouldn't have to look sad~#technology #Emoji #updates #coronavirus #MaskUp #StaySafe #thebrewae pic.twitter.com/hC2nBO4cO1

— TheBrew.ae (@TheBrewAE) October 12, 2020
As evidenced here, emojis change to reflect the current state of the world. Where mask-wearing was once associated with ill-health and gloom, it's now simply a fact of life. Hats off to the emoji folks for trying to uplift spirits in any way they can.
4. TikTok announces deal with Sony Entertainment Music
Sony Music Entertainment's (SME) music catalogue is one of the largest in the world. This month, TikTok announced they had signed an agreement with SME to make songs from the record label's huge roster available for users of the app. Users will now have access to a massive bank of sound clips from artists of times gone by, current megastars and emerging artists.
This is a particularly exciting step for new and emerging artists. TikTok has said it will use the new deal with SME to actively promote artists through the platform. With TikTok's users expected to reach over 60 million by 2024, it will likely become the number one destination for a range of artists who are looking to showcase their music and connect with new fans.

5. Facebook's Watch Together now available on Instagram, including "Post Malone's Celebrity World Pong League" and "Here for It With Avani Gregg"
Facebook have announced that Watch Together, first released in September 2020, will now be available through Instagram's new messaging experience.
In an effort to bring people closer together at a time when social distancing is the new normal, Facebook created Watch Together so users can watch videos with their family and friends in real time. According to Facebook, they want to "make spending quality time with friends and loved ones feel as close to an in-person experience as possible".
For influencers and creators, this feature opens up a whole world of possibility and yet another level of reach when connecting with audiences.
Fitness gurus, for example, can create workout and training videos for family and friends to watch and follow together in real time. Cooking creators and chefs can record follow-along instructional videos allowing people to cook together virtually. Content like this is especially appealing for audiences, at a time when restaurants' and gyms' doors remain firmly closed.
Leading the way in demonstrating how powerful this new feature can be, Facebook is partnering with artists and influencers to produce exclusive episodic content. Post Malone's Celebrity World Pong League and Here for It With Avani Gregg are just two examples.
What's more, Facebook has made it seamless and easy for users to access Watch Together. All users need to do is open Instagram or Messenger and start a video chat, then select 'TV & Movies' to start watching.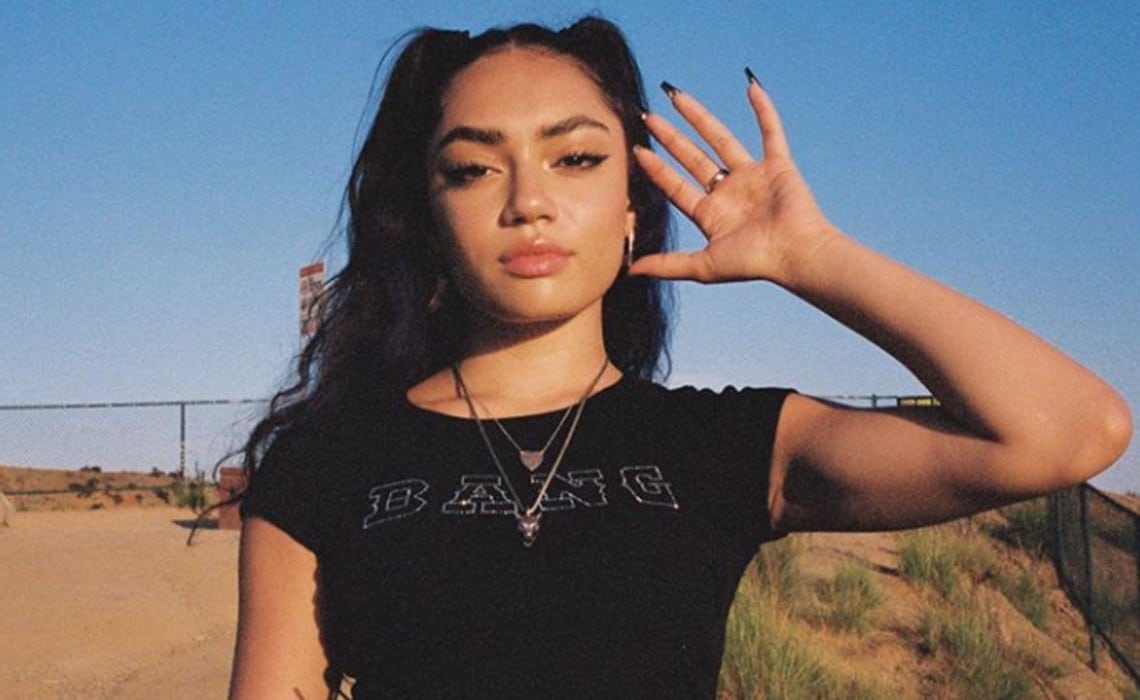 Want to get going on your first influencer marketing campaign? Get in touch with us.