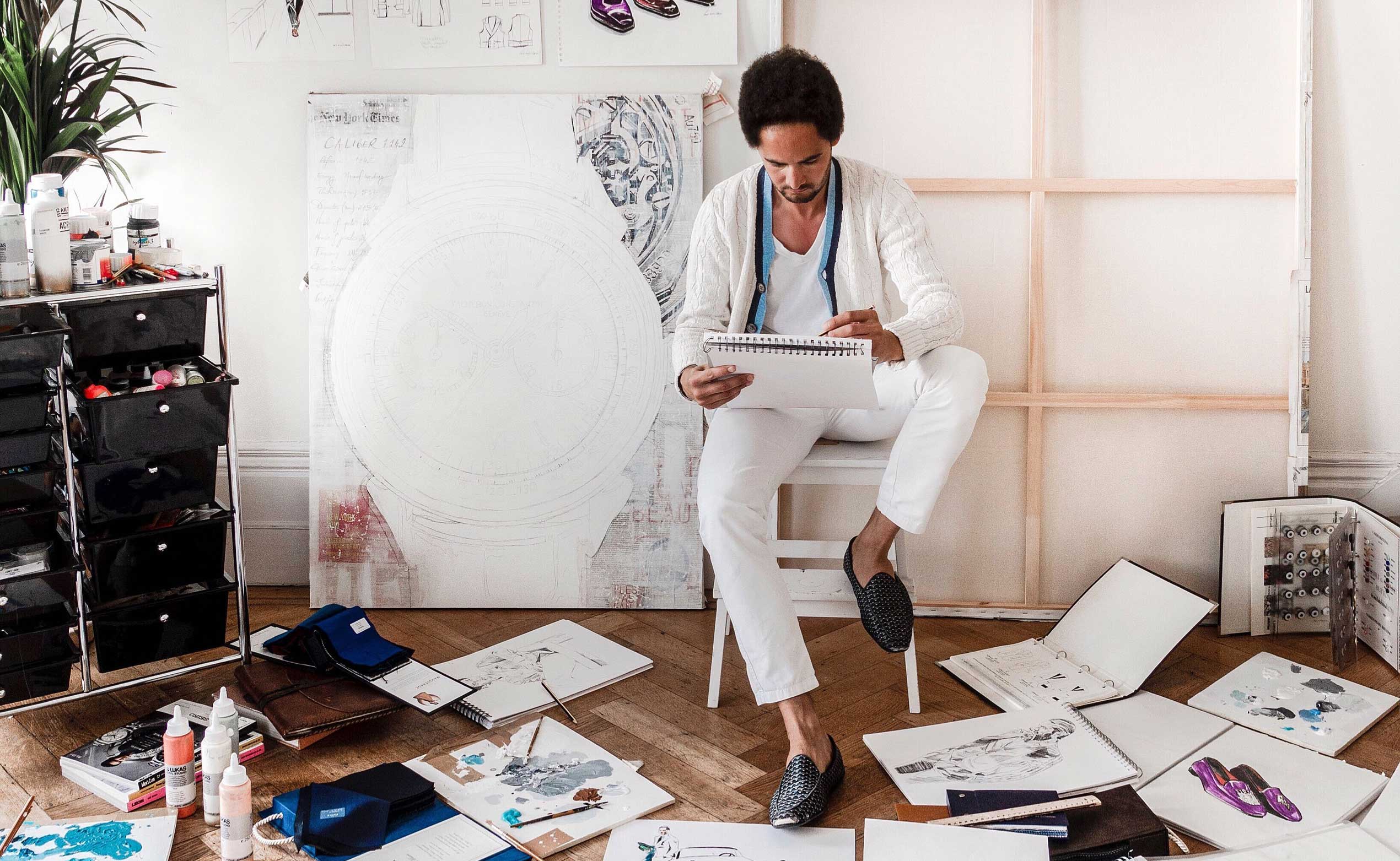 INFLUENCERS AND THE CHALLENGES OF COVID19: A LOUIS-NICOLAS DARBON Q&A
Over seven months into the coronavirus pandemic, these continue to be unprecedented times for the global influencer community. Louis-Nicolas Darbon, talented artist, macro-Instagram influencer and head of creative and art direction here at Sociably, shares with us how things have changed for him and what influencers can do to stay ahead of the game.
"I grew up in an artistic home, and I've had a love for sketching and painting since I can remember. As a child, art was always more of a passion hobby for me, and not something I envisaged turning into a career."
For anyone who doesn't already know you, tell us a bit about your background and how you came to be an influencer.
I grew up in an artistic home, and I've had a love for sketching and painting since I can remember. As a child, art was always more of a passion hobby for me, and not something I envisaged turning into a career.
I studied a marketing and entrepreneurship course at a business school in Paris, and as part of that I lived in Tokyo and New York. The stark contrast in cultures was a huge source of influence for my art and, feeling inspired, I continued to sketch and paint alongside completing my degree. When I graduated, New York was calling me and I was fortunate to land a job there, working at Marc Jacobs. For a number of years following this I continued to work with the LVMH group. I joined Dior in Paris and then moved to London to work for Louis Vuitton. My love for fashion was growing, and so too was my passion for art.
When I discovered Instagram around 8 years ago, initially I thought it was a great platform to share my artwork. I started small, just posting pictures of my sketches and paintings. But experimenting with different types of content – and thanks to the knowledge of the luxury industry I'd gained over the last few years – I soon realised that people wanted to know about the person behind the paintings. They wanted to know about my lifestyle and the luxury world in which I was living. I started posting what I knew best – men's fashion – and my following quickly grew from around 5,000 followers to over 40,000. At that time, very few men were posting premium men's fashion inspiration, so I think I found a niche and that's what attracted people. Since then, my feed has been a blend of both my personal lifestyle and my art, which seems to be what my followers enjoy seeing the most.
What do you bring to the table for Sociably and the brands they work with?
Whenever we work with a client, I'm responsible for the art and visual direction of all campaigns. My knowledge of both social media and the luxury sector – how to position something like a car for a visual and digital medium like Instagram – is what I leverage to help our clients achieve success.
Talk us through a typical day in the life of Louis Nicolas Darbon before coronavirus hit.
There isn't really a "typical" day as life for me is so varied and changes quite spontaneously. But I'd say a normal day for me as an influencer usually goes like this: I start early, using the first hour or so of the day to browse social media, getting a feel for what's going on in terms of brand campaigns or anything that's trending or is worth knowing about for our clients.
After that I spend a couple of hours catching up on emails and going through my workload for Sociably, and ensuring I'm ready for any meetings that day. Then I'll focus on my Instagram accounts, doing feed posts and some stories. I'll usually check in with the social media world again in the afternoon.
Evenings are usually when I focus on my art – it really helps me relax and wind down after a busy day. Sometimes I can get so into it that I work right through the night, only stopping at 5am once the sun comes up.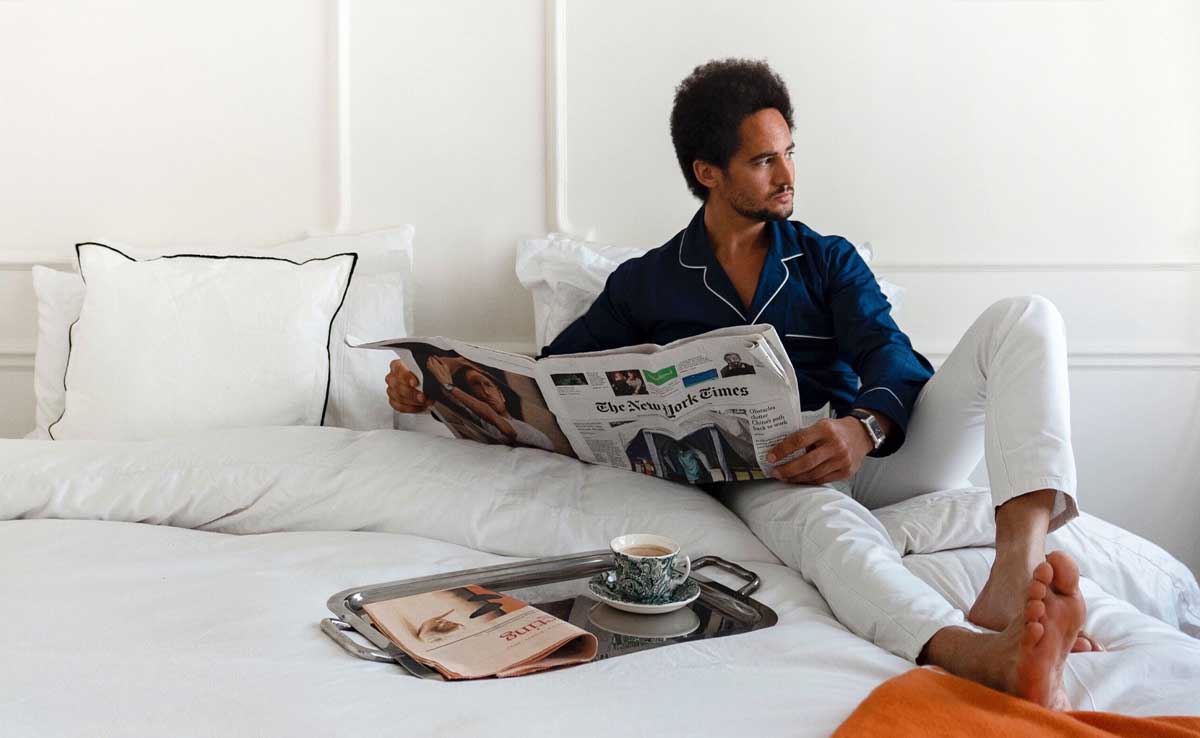 When did you start noticing things were changing for you?
I started noticing some big changes as early as March this year. Up until then, it felt like things weren't being affected too badly by COVID, but then all of sudden it changed. Some events we attend every year were pulled with little notice – the Geneva Motorshow, for example, which was cancelled just 2 days before it was due to start. It dawned on me then that the virus was going to have a massive impact worldwide. It was crazy.
How has coronavirus impacted your life, both personally and as an influencer?
Well these are certainly unprecedented times, not just for me, but for everyone across the globe. I've been impacted in many of the same ways that the rest of the world has.
With Sociably, we have had to flex our creative muscles even more than normal – we often post on social media about our projects and productions as they're happening, but with some of these projects on hold until restrictions allow us to continue, we're enjoying finding new topics to discuss and share with our followers.
The same goes for me. I had to think very carefully about how to introduce and talk about coronavirus and everything else going on in my Instagram profiles. I've decided to keep things really honest. I've been spending a lot of time at home, and that's what my feed reflects. I've wanted to keep my messages inspiring and uplifting, however, so I've also started using some old travel images and supporting brands – such as hotels in far-flung destinations – that may be struggling due to the current travel restrictions.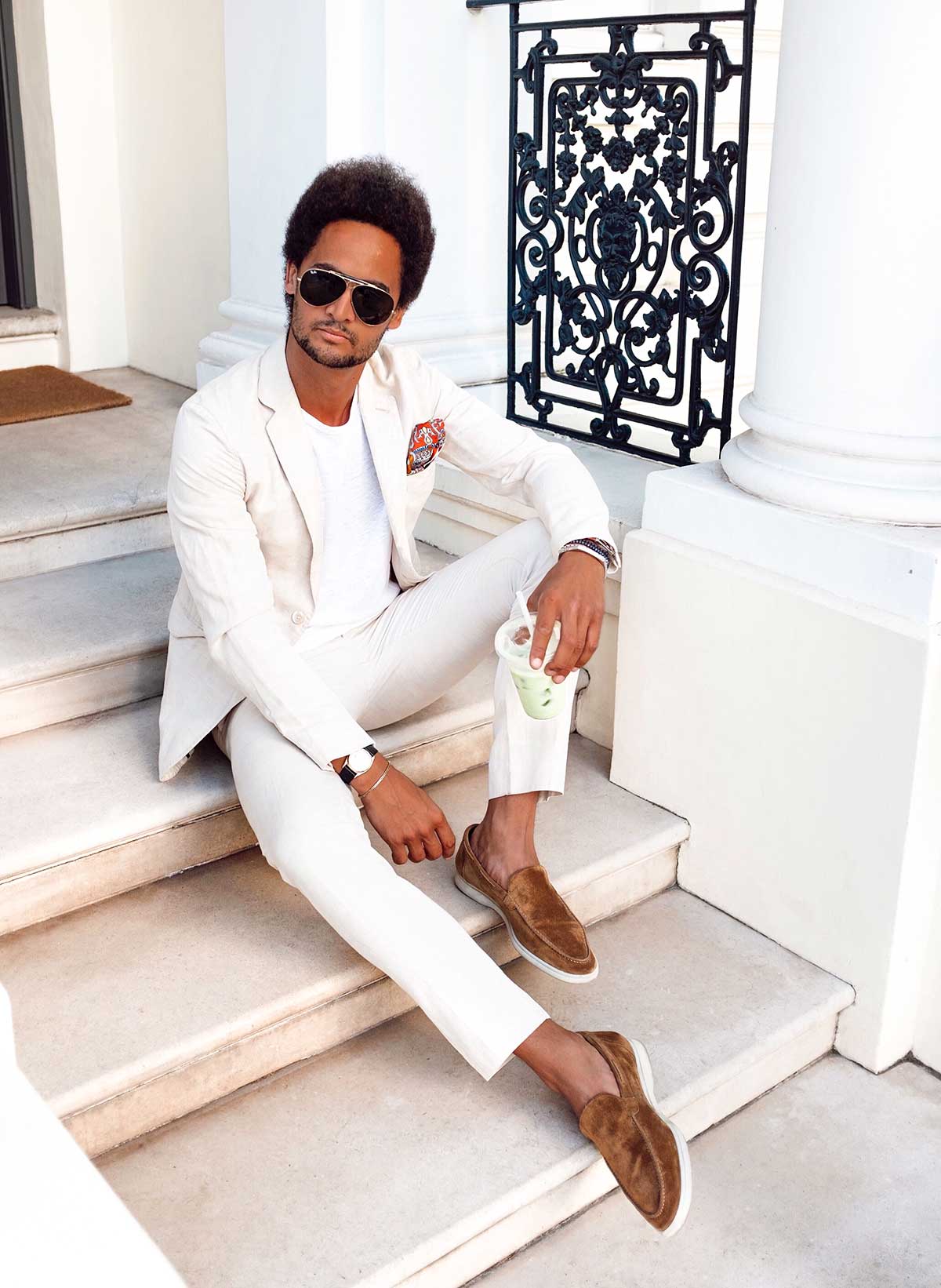 Has COVID impacted you in any positive ways?

Fortunately, yes. I've had a lot more time to focus on my art which is always a great thing. I've also realised a hidden passion for interior design, something I may not have noticed if I hadn't been spending so much time at home.
Do you think influencers will have to do things differently going forward, thanks to COVID?
Yeah things have certainly changed. Influencers are far more exposed now – if you're posting out of date travel pictures or lots of images that aren't authentic or don't resonate with your audience, they are going to know and call you out on it. It's levelled the playing field for influencers, but it's also brought many influencers and their audiences closer to one another. The authenticity that I think we were losing on Instagram as it's grown so much in popularity seems to be creeping back in, which I personally love.
Do you have any tips to share with other people aspiring to become influencers in this new normal?
Well there's no one formula that works for everyone, but what I have found personally works well for me is to post regularly and to be consistent in what you post. Find a niche that makes you unique and stick with that. Also, use Stories to actually tell stories and engage with your audience. Get to know them, and do it authentically. It gets more and more difficult every year to be unique and to grow your following, but it can be done.