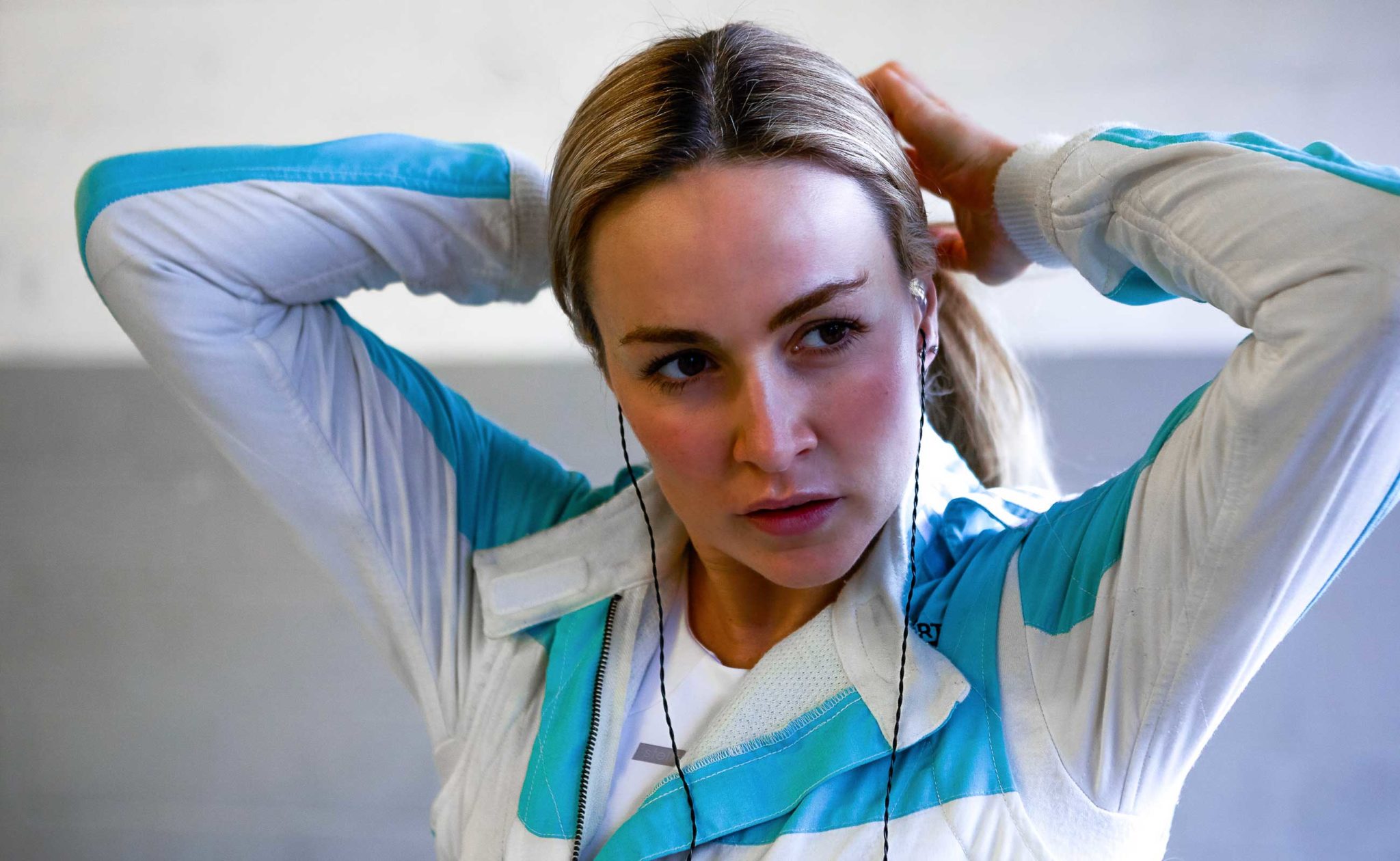 SOCIAL MEDIA & INFLUENCER TRENDS | JANUARY 2021
1. Introducing Clubhouse
The brand new social media app, Clubhouse, is making waves amongst the who's who of the digital world, mostly due to its cult-like exclusivity. The voice-based social media platform hasn't officially launched to the public. It's operating on an invite only basis, which means you have to know someone who knows someone to score an invitation to the action. 
So what is Clubhouse exactly? According to the company bio, it is "a new type of social product based on voice [that] allows people everywhere to talk, tell stories, develop ideas, deepen friendships, and meet interesting new people around the world." 
If you are old enough to remember online chatrooms, Clubhouse is a bit like that. The difference is it uses real life, real time voice-audio conversations amongst users in a variety of rooms on a wide range of categories. Clubhouse resembles a podcast happening in real time, except users can actively participate in the conversation. Rooms and scheduled 'events' are started by those who choose to host and anyone can join to listen in and participate in the conversation.
The user profile interface is simple, requiring only a photo and a bio, with the option to link your Twitter and Instagram. The rooms and events shown to you will be based on the pre-selected categories you chose when signing up, as well as based on those who you follow. 
This is where the exclusivity comes in. All new users get access to 2 invitations (soon to increase to 5) that they can use at their discretion. Even in this beta-phase, Clubhouse is growing both in size and popularity, offering a place for genuine multi-way conversation and connection.
Confirming the platform's early success, Twitter spiralled into a frenzy just yesterday as Elon Musk announced he would be speaking.

2. Twitter launches Birdwatch
With the Trump Twitter ban making headlines all over the world, Twitter seems to be leading the way with 'policing' the spread of damaging false news that runs rampant on social media platforms.
Birdwatch is Twitter's new 'community-drive approach' to monitoring confusing tweets, misleading information or just plain fake news that circulates in the Twittersphere. Those who sign up to Birdwatch will have the ability to 'add context' to tweets to avoid the rapid spread of misinformation. 
"We believe this approach has the potential to respond quickly when misleading information spreads, adding context that people trust and find valuable," Twitter VP of Product Keith Coleman said.
In its pilot phase, Birdwatch will only be open to applicants who fit a number of specific criteria (have a verified email, a verified U.S. phone number, and no violations of Twitter policies within the last year), and is currently only being rolled out in the United States. The plan is to expand globally.
With more and more people relying on channels like Twitter for 'factual' information, the platform is clearly beginning to recognise and take responsibility for the impact of its 330 million monthly active users.

3. Instagram Reels may soon appear on Facebook
In yet another move to integrate the two social platforms, the ever popular Instagram Reels will soon be shareable to Facebook. At this stage, it won't be a direct share. Instead users will have the option to 'recommend' a reel to Facebook, which will then appear as 'recommended' in the Facebook news feed. 
For those looking to bring some more creativity to their Facebook content, this is a convenient and fun way to repurpose Reels to reach a larger audience (and we all know how long it takes to create a great reel!).
This is another sign that Reels are still the darling of the Instagram landscape – at least for now.
4. Telegram Takeover
The encrypted messaging app Telegram has exploded in popularity since its more popular rival, WhatsApp, announced changes to its privacy laws.
The app has been around since 2013, yet reported 25 million new users within just 3 days (13th – 15th January). The app's exponential download rate comes about as a result of the increase in censoring within the Facebook family of apps (Instagram, Facebook and WhatsApp), as well as the banning of users.
Telegram offers an uncensored, cloud-based platform for daily chat, news sharing and information exchange that is highly encrypted. As well as the usual 1-1 communication, Telegram offers both groups as well as public 'Channels'.
Telegram Groups
Telegram groups offer the same functionality as WhatsApp groups, but are also designed as a tool for community building, allowing up to 200,000 users in one group. This creates a huge opportunity for niched, uncensored and intimate community building that many influencers, celebrities and politicians are already making use of. 
Telegram Channels
Telegram Channels offers a new hybrid of traditional social media broadcasting with the anonymity and privacy provided by this hyper vigilant new era of app. 
According to Telegram, "Channels are a tool for broadcasting messages to large audiences. In fact, a channel can have an unlimited number of subscribers. When you post in a channel, the message is signed with the channel's name and photo and not your own."
In many ways, Telegram represents the backlash to the tightening of regulations that are trending on the mainstream social media channels. As the app's founder Pavel Durov points out, "People no longer want to exchange their privacy for free services."
5. Changes to Facebook's 'Access your Information'
As the dance between data privacy and data visibility continues, Facebook has made another move towards addressing exactly how user data is handled. Think of it like Facebook announcing, "yes, we may know everything about you, but at least now you know that we know everything about you."
The update is currently only available for iOS (as Apple has recently changed what level of information apps must provide for users). The information is now laid out neatly for you in the Access your Information section, which has upgraded to 8 instead of just 2 categories: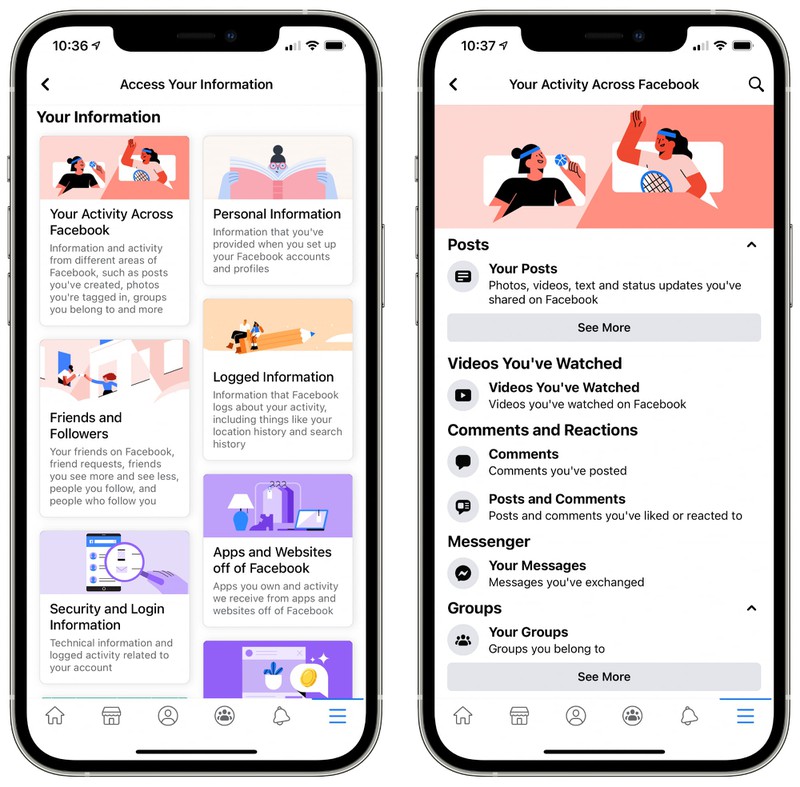 This information lets users know more precisely how Facebook uses their data to deliver a more 'curated' ad experience, allowing them to make adjustments where they like.
6. New Twitter Verification Guidelines
Twitter is changing the way you get 'blue ticked', as well as bringing greater clarity to its previously vague verification policies. Many users have been waiting years for the tick, while others have been attributed to accounts that are no longer active. This new verification program will make the path to blue-tickdom a smoother ride.
Changes in the new verification policy include:
Not needing a profile bio or header image to receive verification.

The minimum follower count is on a per-region basis, and no longer on a per-country basis.

More strict rules around how the blue check mark is removed.

There will be categories for verification, like academics and scientists. And those categories will be expanded next year.
If January 2021 is anything to go by, this year is going to be shaking up the digital, influencer and social media landscape more than ever before. New platforms providing a fresh slate of opportunity for new brands, a wider range of mediums to express yourself and a trend towards more exclusive and intimate sub-communities each open the door for a new way of reaching people and communicating online.
We're excited to see what this year brings. If you want to shake up your marketing strategy this year, let's talk.